About Us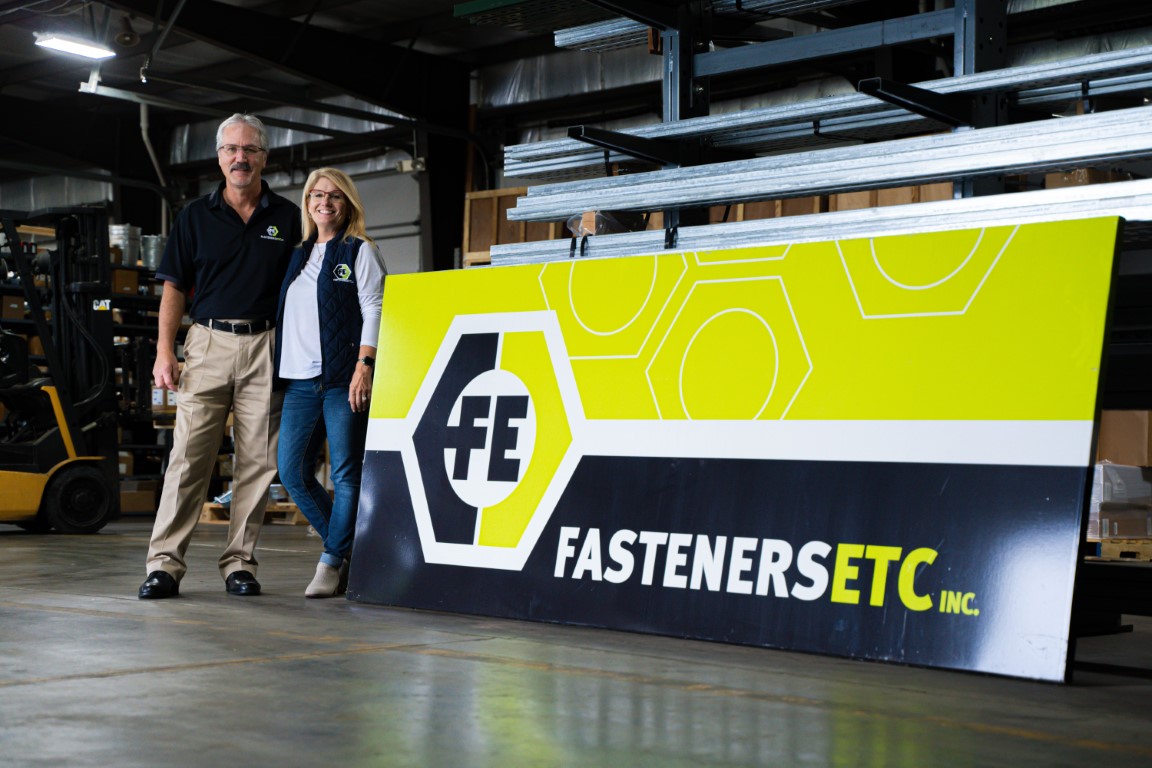 Serving You From Central Illinois
Get to know Fasteners Etc., Inc.
The nuts and bolts of your business generally mean the little things necessary to keep your operation running. At Fasteners Etc., Inc. we focus on the little things, ensuring our customers don't have to sweat the small stuff. Once you experience our fast, accurate supplying and detail-oriented service firsthand, you'll never want to go anywhere else.
The small stuff is essentially what drove our founder to open Fasteners Etc., Inc. Having worked for a large corporation, he was exhausted with the impersonal policies, harsh sales techniques, and lofty sales goals. The corporate world that he cut his teeth in was not what he envisioned for a long-term career. In 1995, he chose to take a leap of faith and put that vision into practice opening the first branch of Fasteners Etc., Inc in downtown Champaign, Illinois.
Fasteners Etc., Inc. operates under a high-service sales model with outstanding customer service. Our founder wanted to ensure that everyone received the BEST- from his employees to his customers. Our team will go above and beyond to meet your needs and ensure that you are completely satisfied with our products AND our service. Whether your business uses 2,000 or 2 million parts per year, we are happy to partner with you for your inventory needs. We know and understand what it takes to keep ahead of the many challenges you face in today's environment. If your company is in need of our
bin stocking service
to keep the maintenance crib running smooth, or a recurring monthly shipment as part of a
stock and release program
, we are here for you. Let us take care of the inventory so you can focus on running your business.
Relationships are paramount, and we know that you have suppliers that you have counted on for years. Fasteners Etc., Inc. understands loyalty and we will work hard to cultivate partnerships that will earn your trust. If you are looking for something a little out-of-scope or happen to be considering a change, Fasteners Etc., Inc. is happy to assist. We take great pride in providing excellent customer service and competitive pricing. Our commitment to our customers is individual and, we hope, long term.
Please
reach out
to us with any questions about our
products
,
services
, or to obtain a
specialty quote
. We look forward to the opportunity to join YOU as a partner in inventory management.
Serving You From Central Illinois